Beautiful stair and railings upgrade!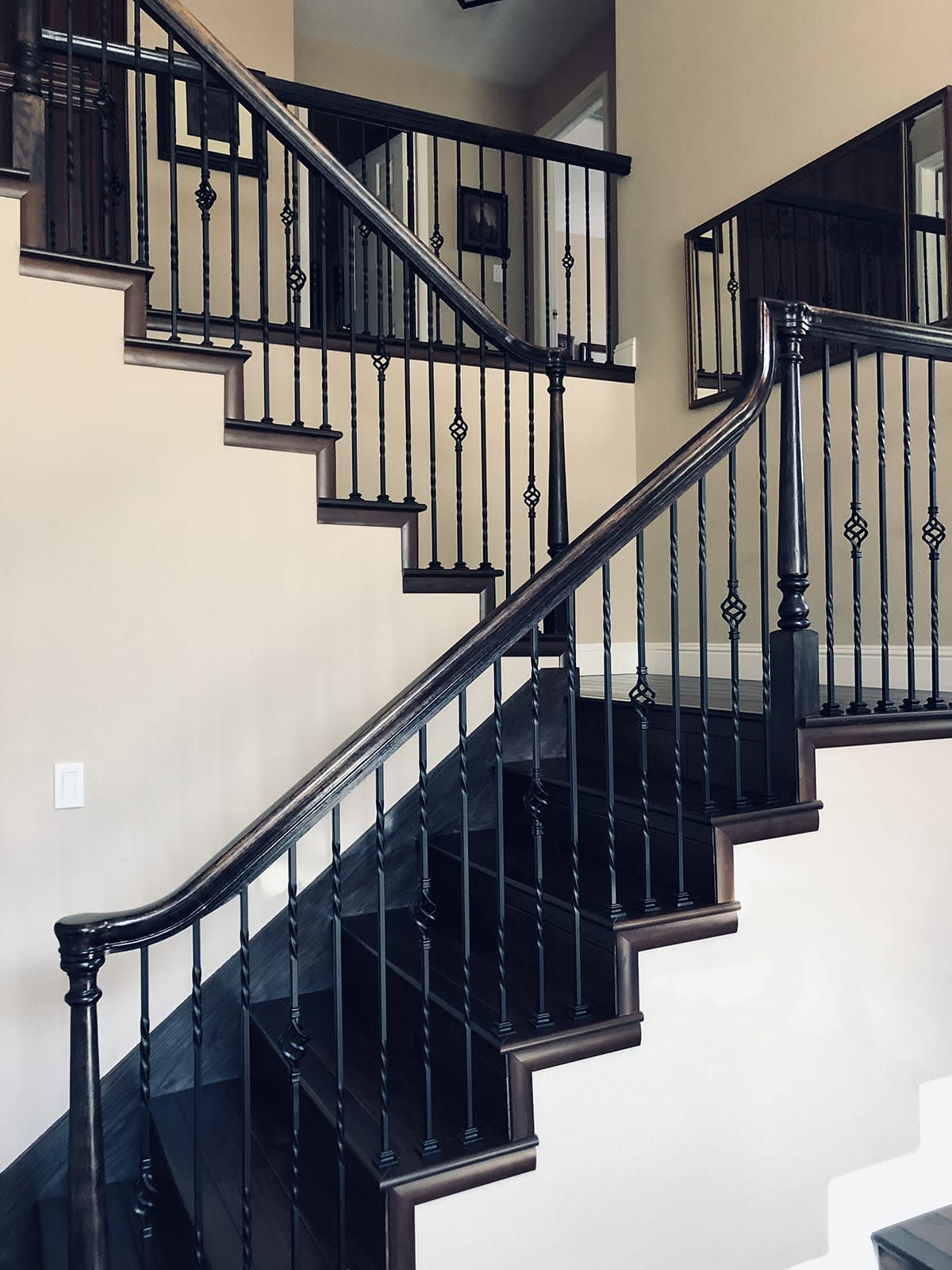 This Wood Ranch / Ponderosa model's new staircase allows the gorgeous flooring to flow seamlessly from the downstairs to the second floor. The darker stain blends with the new iron accent spindles creating a truly show-stopping stairway!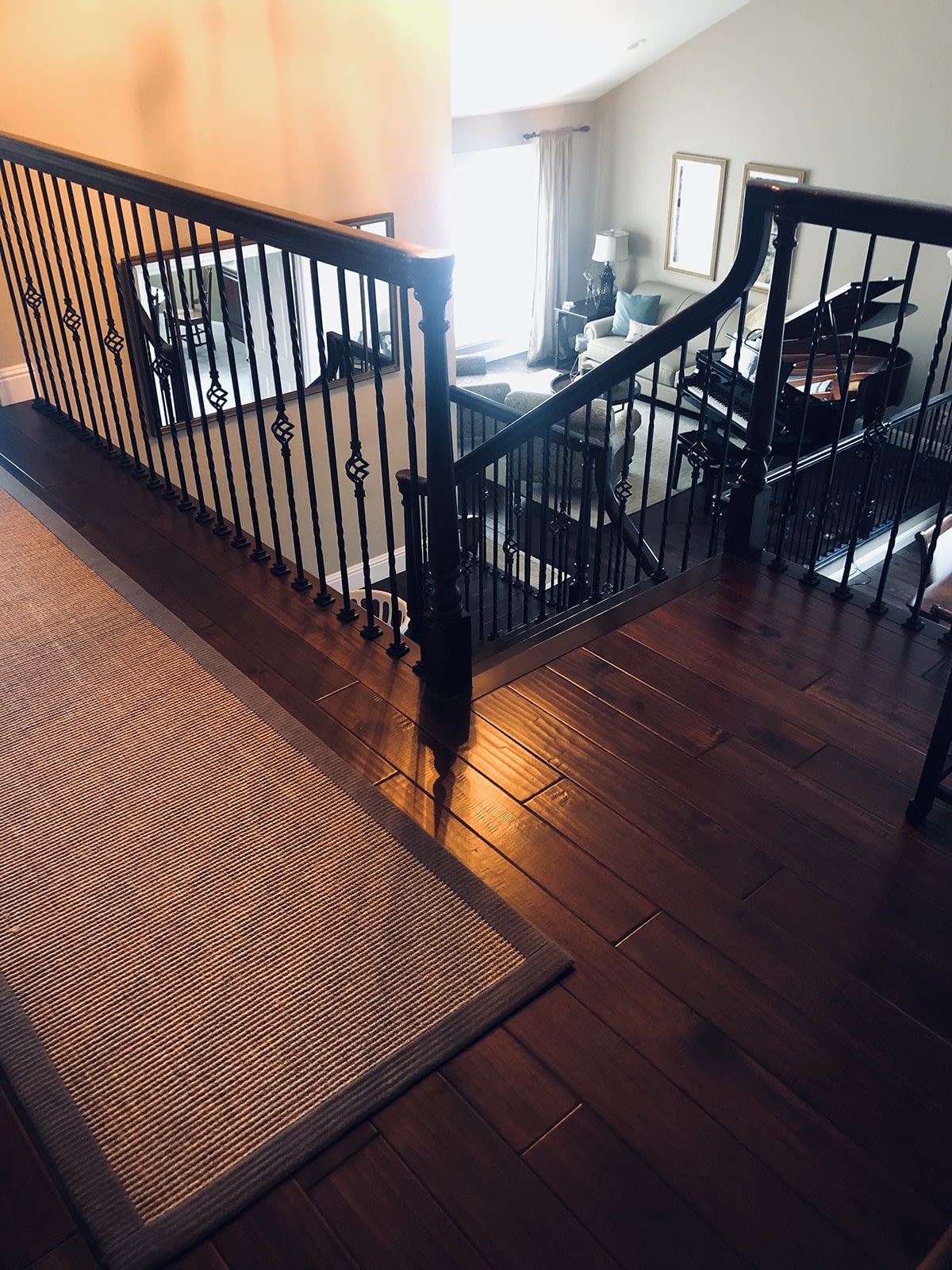 Newer building standards call for a 4" space between spindles as are seen in this remodel. I believe this is to keep little ones from going through and/or getting stuck. (I know this from experience with my boys as our spindles are 5" apart - just enough for their head to go through but not so easy to get back out!) 😬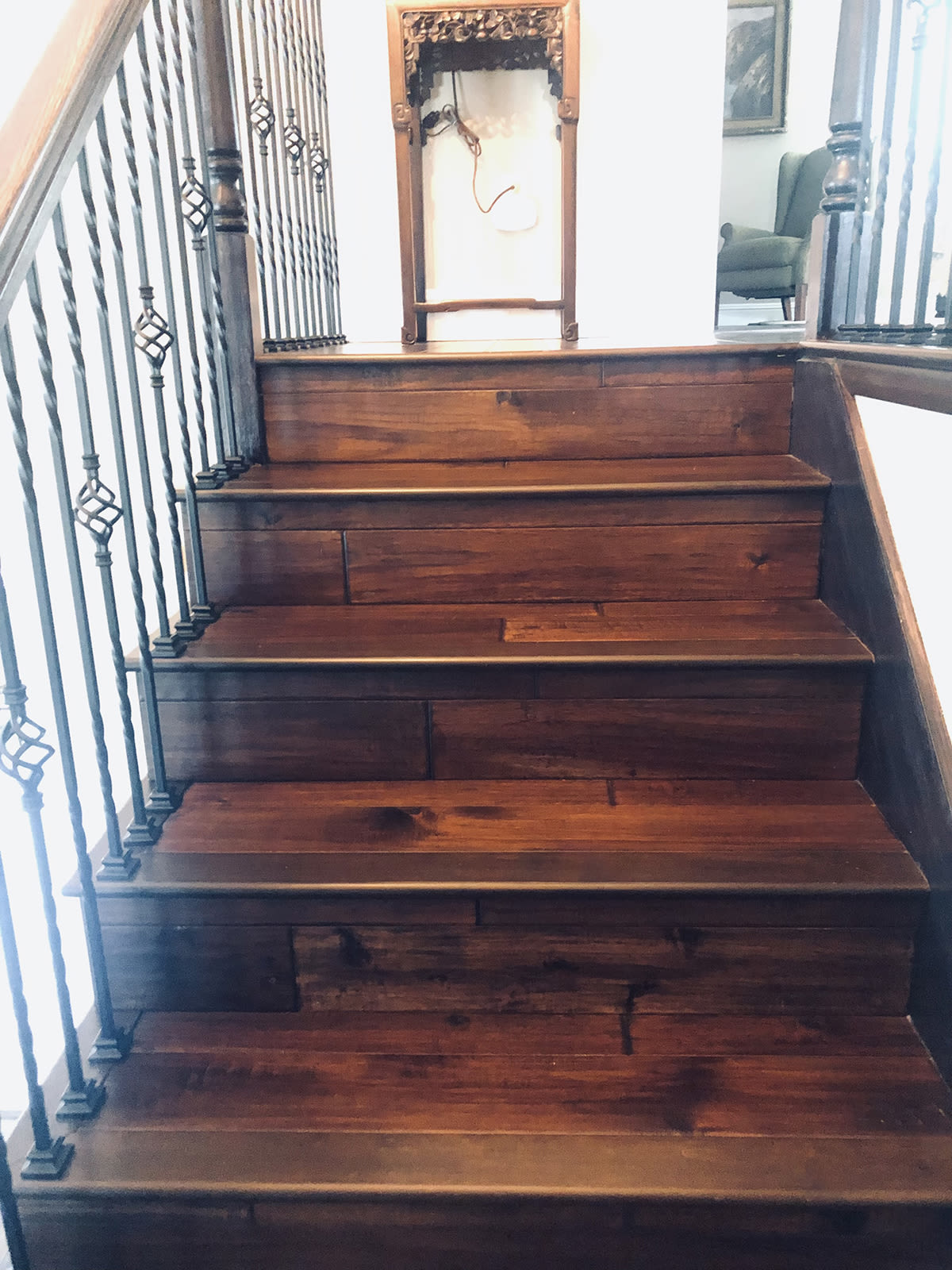 This hand scraped, engineered hardwood floor is from The Floor Store in Dublin. I think it adds such nice a warm, rich texture throughout.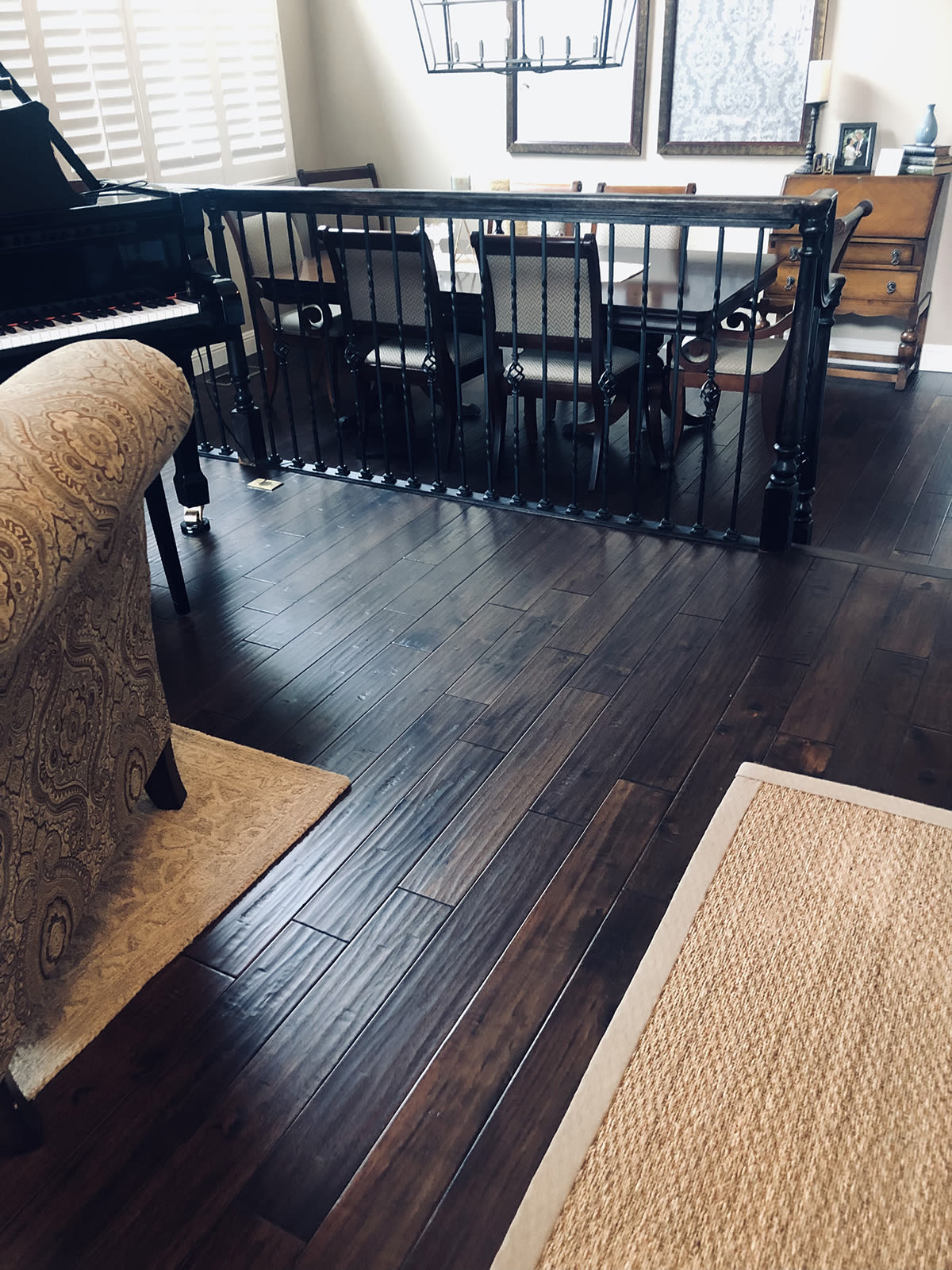 ⭐This homeowner highly recommends The Floor Store in Dublin!
Thank you, neighbors for sending me your remodel projects!
Do you have a similar remodel / update? We'd love to see it! Email me with your project details and photos: laura.crawford@compass.com